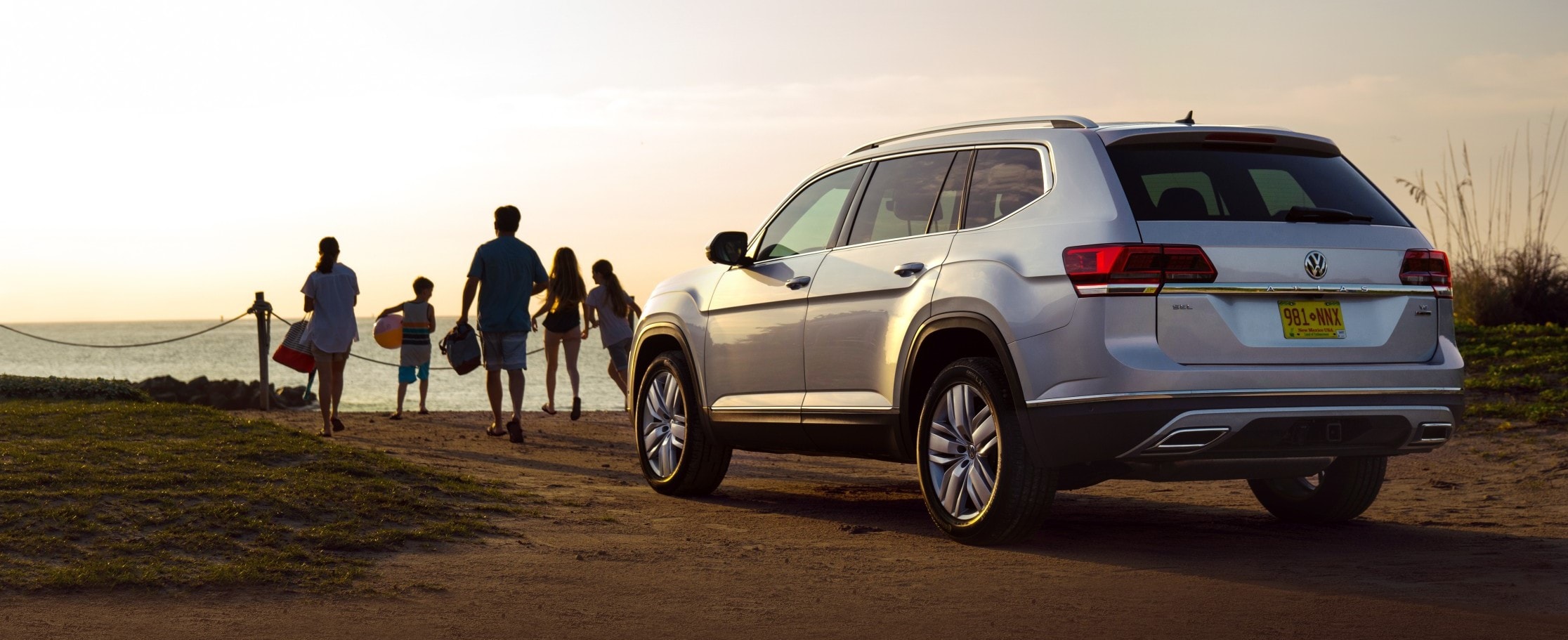 Volkswagen Cars has a longstanding history of owning and producing luxury brands. While the titular brand itself doesn't fit purely into the luxury class, it offers vehicles that seem fit for the likes of their first-class subsidiaries. This is exceptionally true for our Volkswagen SUVs for sale. VW SUVs are in a class all their own, given their myriad appointments in space, capability, and safety. It can be said with certainty that all of our VW SUVs for sale are some of the most popular and sought-out SUVs on the market (and especially on our lot in Kennesaw). If you don't already know why, join us as we explore the wonderful world of Volkswagen SUVs for sale.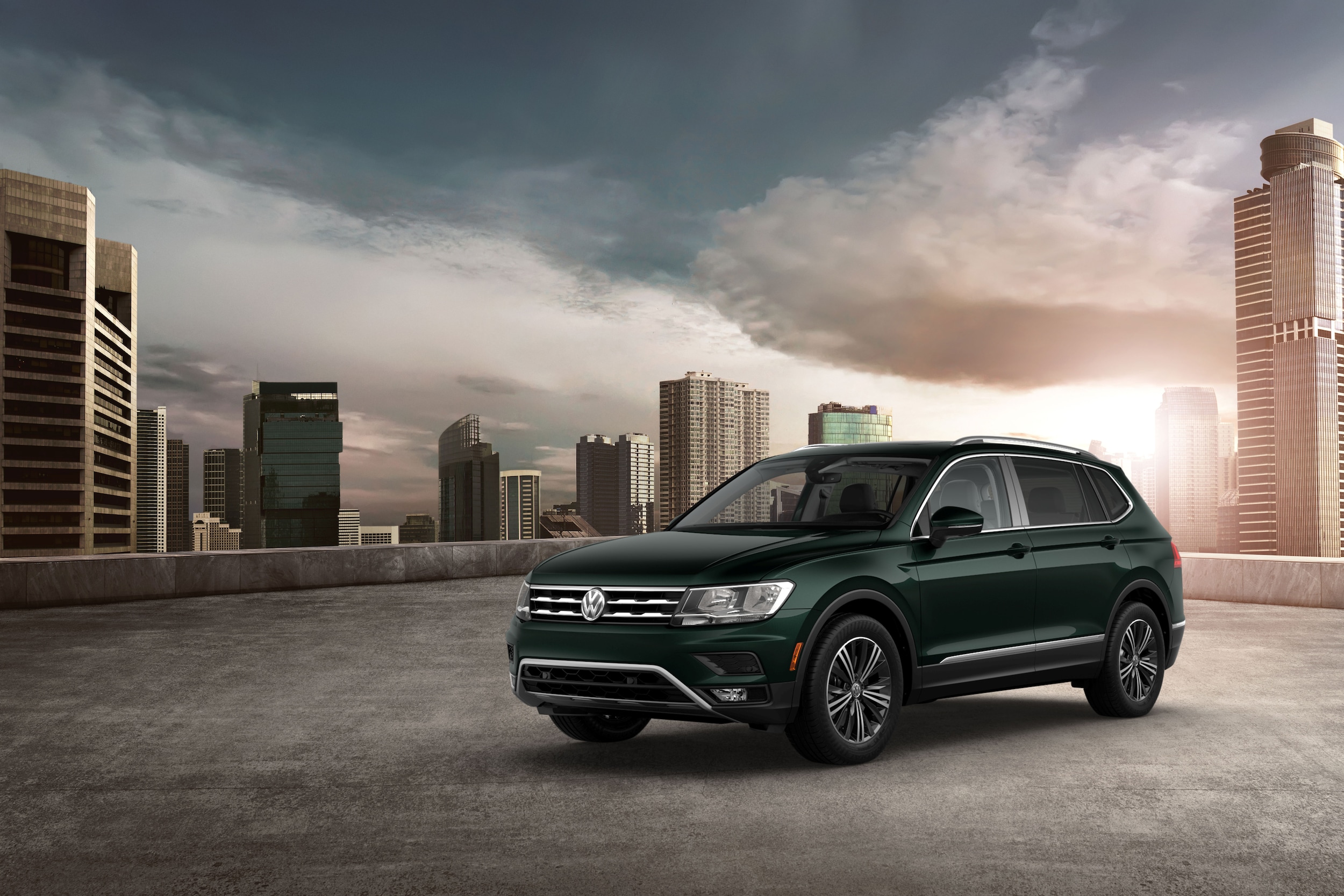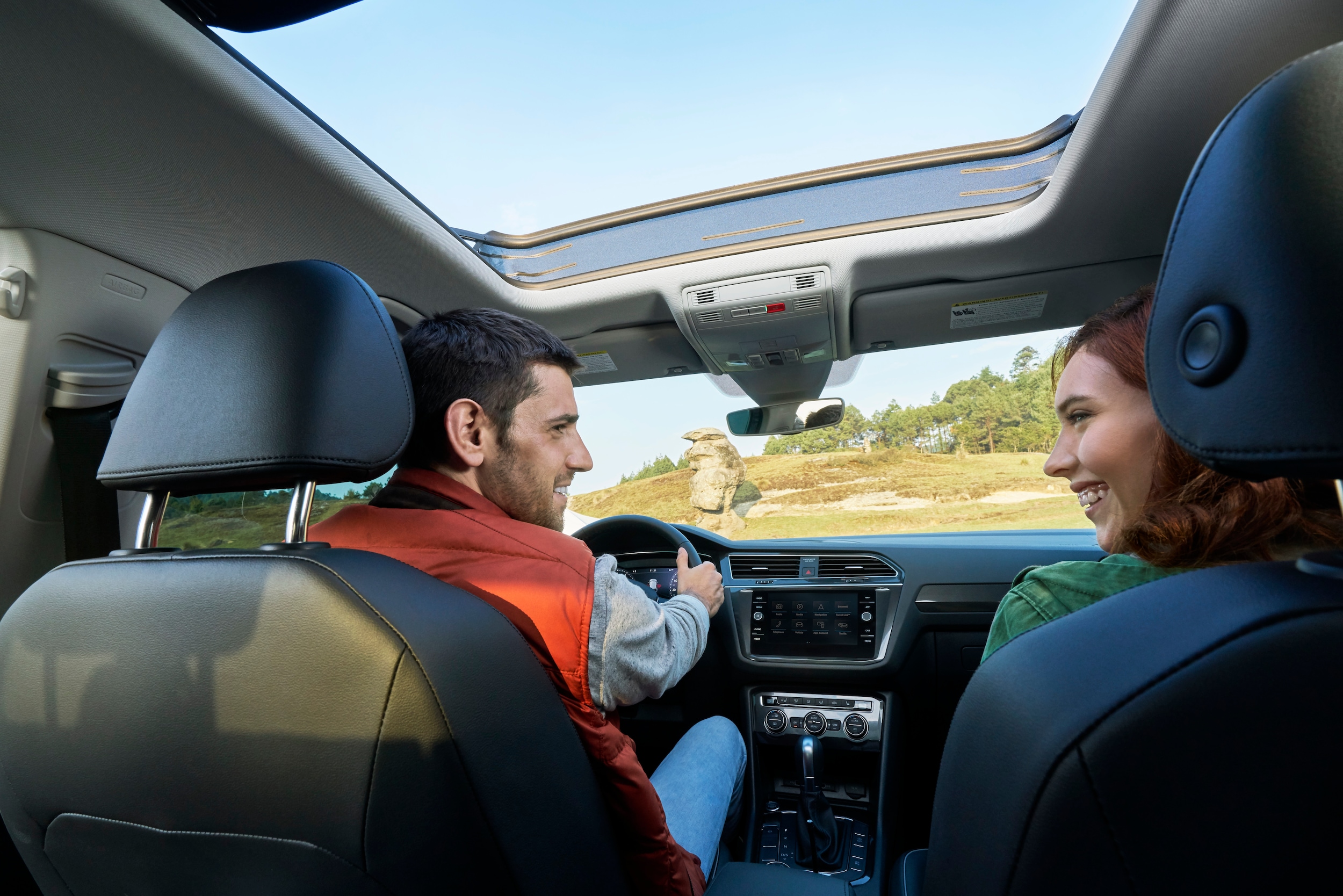 Volkswagen Tiguan: The Tiger & The Iguana
Perhaps the most popular of our new VW SUVs for sale is the Tiguan. As you might have guessed, its name is a portmanteau of the German words for "Tiger" and "Iguana." It could have been a complete accident how it got its iconic name in a naming contest, but it was definitely cosmically intentional. Let's see how every trim of the VW Tiguan (S, SE, SE R-Line Black, SEL, and SEL Premium R-Line) lives up to the name.
One of the most well-known features of the iguana is its ability to spot danger from afar (and avoid it). Like its scaly friend, VW Tiguan SUVs for sale work overtime to protect drivers from danger. How? With safety features like adaptive cruise control, lane assist, park distance control with maneuver braking, and blind spot monitor with side assist, every one of these VW SUVs in Atlanta will keep you as far away from danger as it can.
What do you think about when you imagine a tiger? If you're like us, something of power and ferocity comes to mind. The VW Tiguan? It hosts a 2.0L turbocharged engine with an 8-speed automatic transmission that gets you 184 horsepower. Sounds pretty ferocious to us. When you get one of our VW Tiguan lease deals, you can even select your own driving mode depending on if you're stalking prey in the grasslands, looking for mates in the savanna, or practicing your roar in the rainforest (or if you're just switching between snow, on-road, and off-road modes).
Volkswagen Atlas: The Titan Who Holds up the Sky
Many of us know the story of the Titan Atlas who was punished for insurrection by being made to hold the heavens on his shoulders. Much like the Titan god, the VW Atlas for sale can seemingly hold the weight of the worlds in its cabin. With available seating for up to seven, it's no wonder where it got its name from.
Speaking of another kind of VW Atlas, when you get one of these Volkswagen SUVs for sale in any trim (S, SE, SE with Technology, SE with Technology R-Line, SEL, SEL R-Line, SEL Premium), you'll see navigation integration both in your head-up display and on the 6.5" infotainment touchscreen. While you're holding the weight of all those passengers in tow, keep them comfortable and entertained with app-connect, Bluetooth with audio streaming, dual-zone climate control with air vents for the first, second, & third rows, and cloth seating surfaces.
There are many ways you can get your VW Atlas from our vast collection of Volkswagen SUVs for sale. You can buy new, used, or take advantage of our competitive VW Atlas lease deals. The Titan god himself was competitive, so much so that he thought he could take on Zeus himself, so our lease offers beautifully reflect that spirit. No matter how you get yours, know that safety and power are always a part of the deal.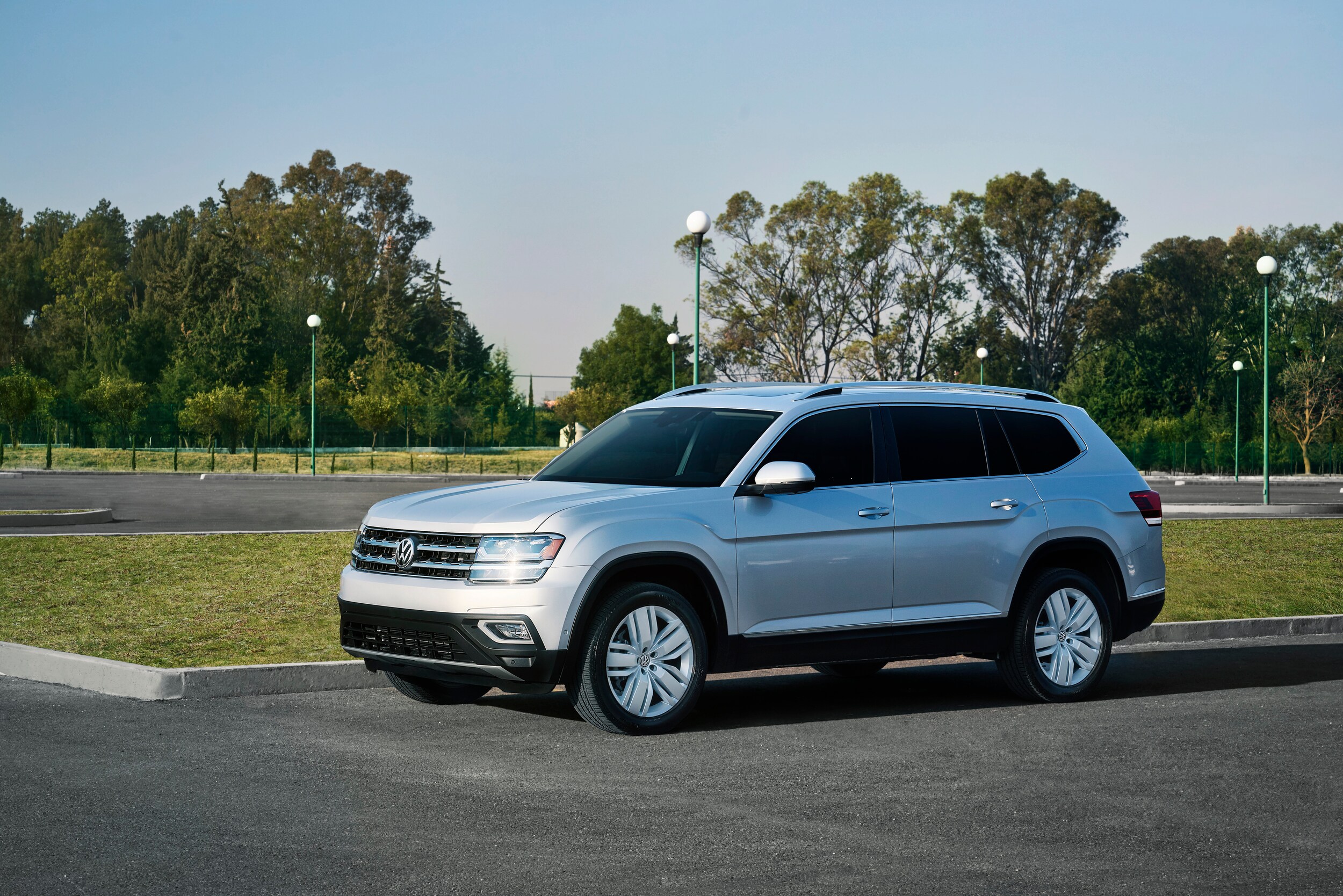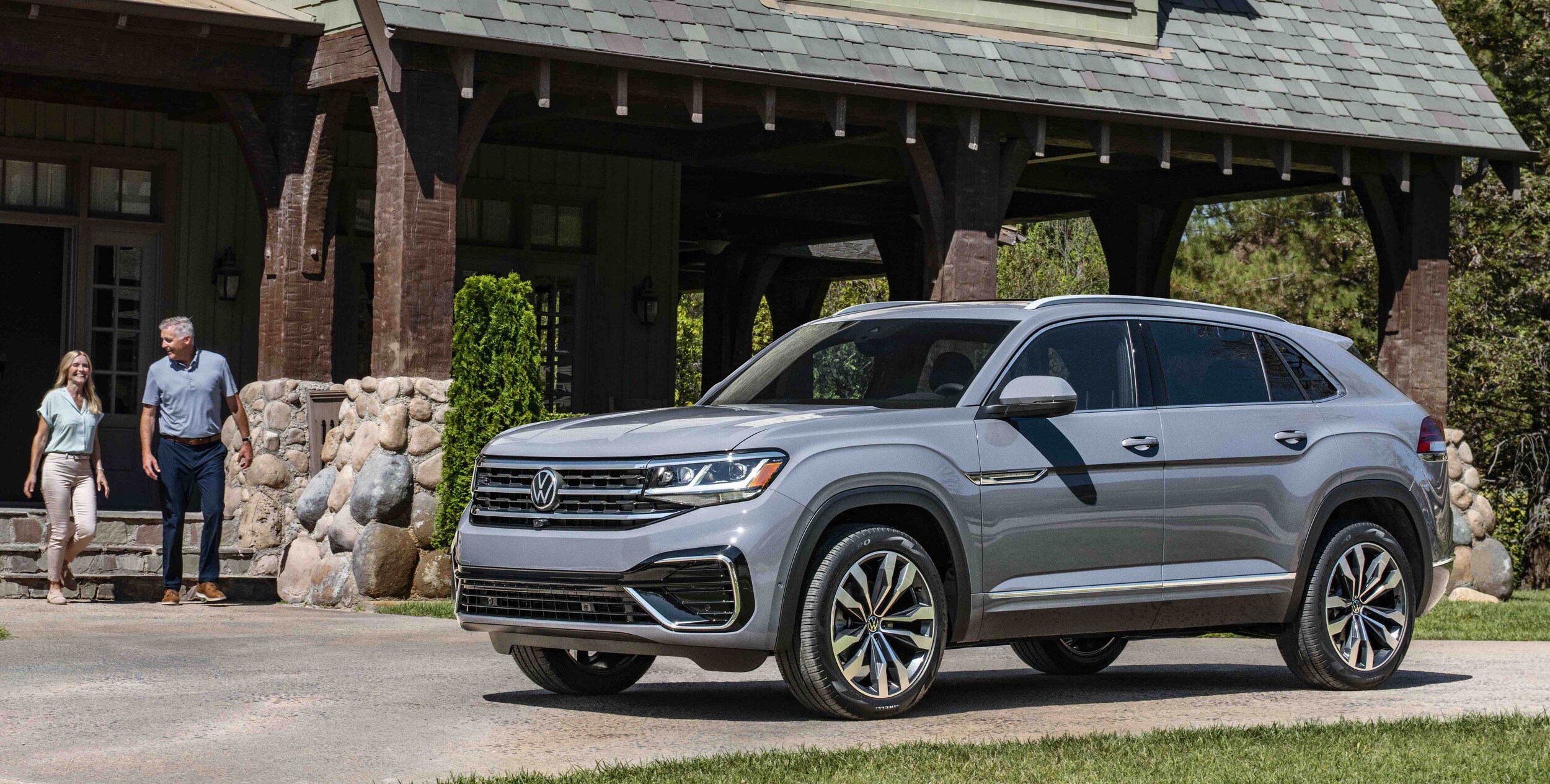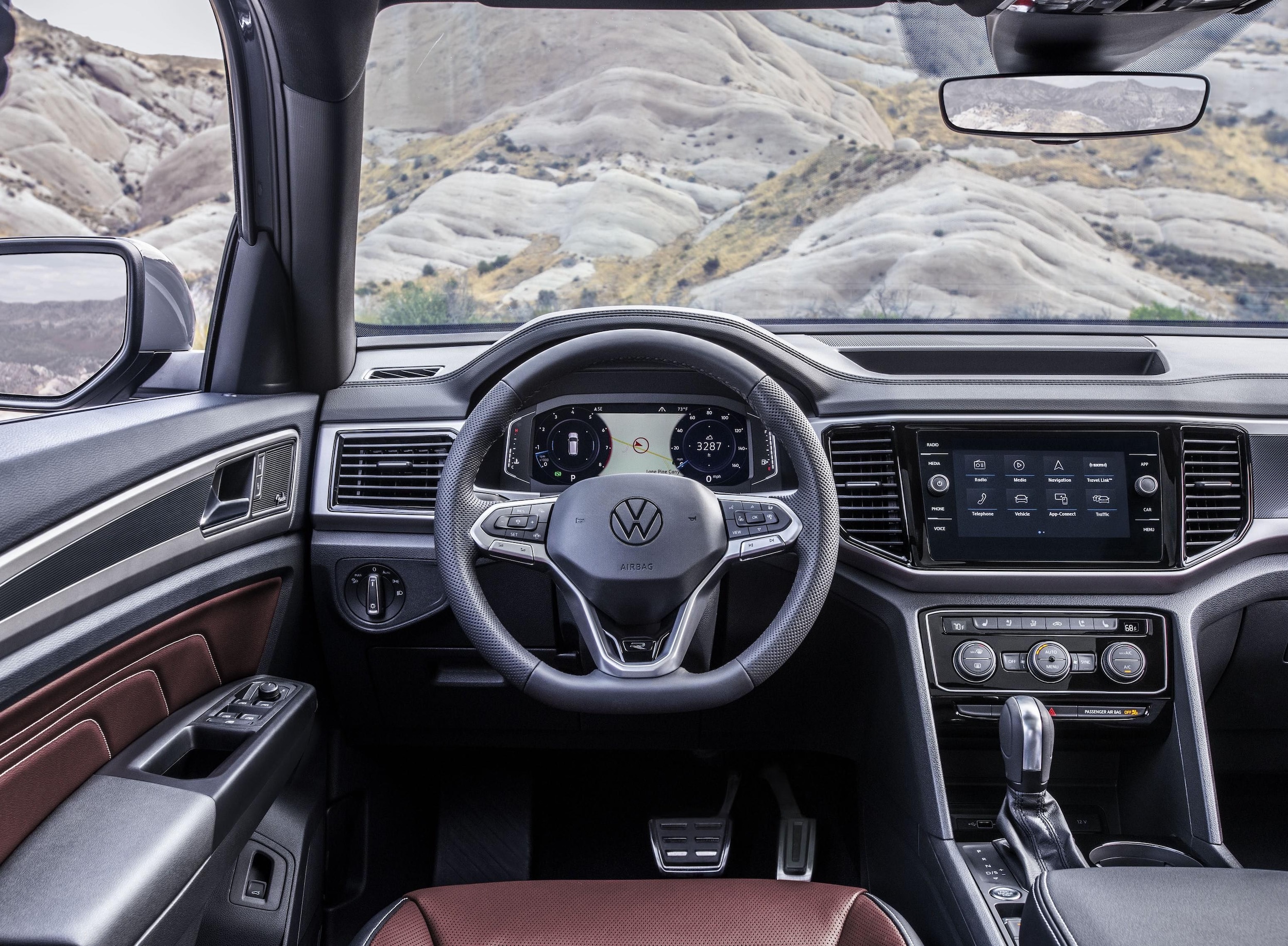 Volkswagen Atlas Cross Sport: The Titan With Style
The VW Atlas Cross Sport has much in common with its sister car. While it has borne the weight of an iconic SUV upon its wheel, it has never crumbled under the pressure. Atlas Cross Sport SUVs are slightly smaller overall than the VW Atlas is, offering room for five people in all trims (S, SE, SE with Technology, SE with Technology R-Line, SEL, SEL R-Line, SEL Premium, and SEL Premium R-Line). This SUV also dons more athletic features like front-raked rear glass and a lower roof to fit in perfectly with the sporty vibe of the populace near Atlanta.
What the Atlas may lack in overall passenger capacity it makes up for in space. Everyone who rides in this luxurious cabin is going to thank you for choosing the Cross Sport when they experience the 40.4 inches of rear leg room and 60.6 inches of rear shoulder room. No matter how tall your little Titan gets to be, they'll have room to spare! And, you'll love the max 77.8 cubic feet of cargo volume.
Speaking of sport, when you buy or grab one of our Atlas Cross Sport lease offers, you'll be able to outrun even the best of the SUV class. Why? The standard engine is a 2.0L turbo equipped with Tiptronic and an 8-speed automatic transmission. This will give you 235 ponies of passing power on every road. You'll find yourself overtaking other SUVs with ease and grace no matter where you are in Georgia. So, no matter where you go, get there in a capable and stylish new VW SUV.