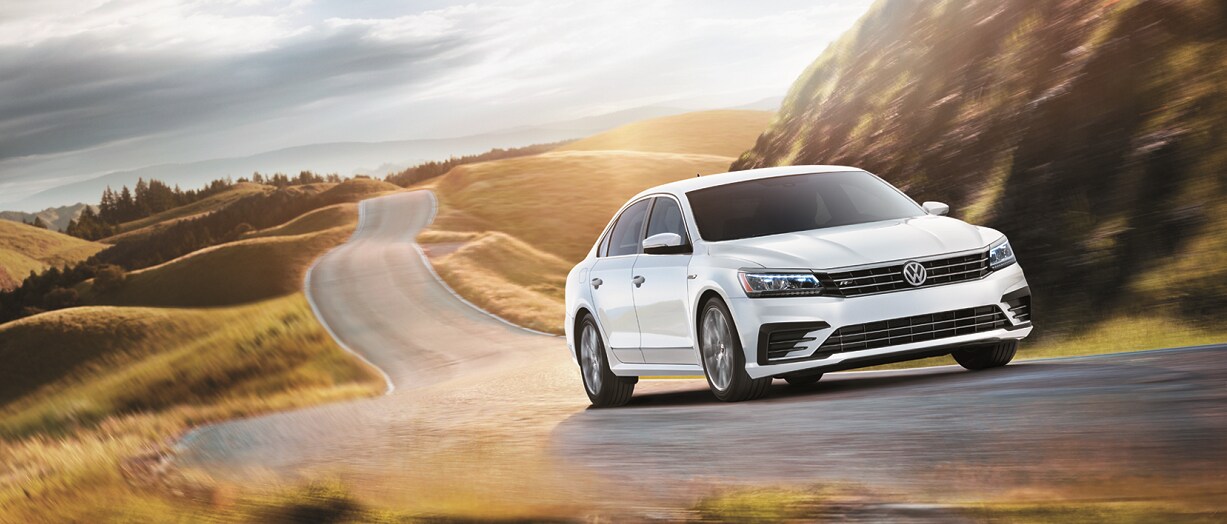 If you know you're looking to buy a sedan and don't know where to start, we humbly suggest taking a look at our selection of Volkswagen sedans for sale! Our dealership in Kennesaw is known near Atlanta and beyond for our amazing, efficient, and transparent service. That is the Jim Ellis Difference: treating every car shopper who visits us in Kennesaw with more than just common courtesy. We do everything we can to make sure that, when you buy our Volkswagen sedans for sale, you're taken care of for the lifetime of your vehicle. Whether you need service, have financing questions, or want to buy another vehicle from us, we're here for you.
When it comes to buying VW sedans, Jim Ellis Volkswagen near Atlanta has the variety you're looking for. All the trims, packages, and add-ons you want can be found among our new VW sedans for sale. So, let's dive into what you'll see in our showroom!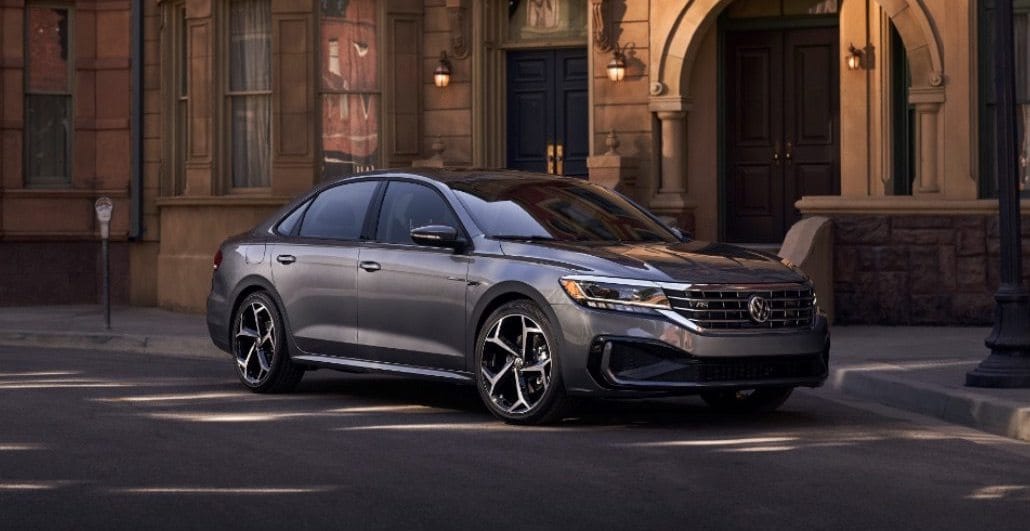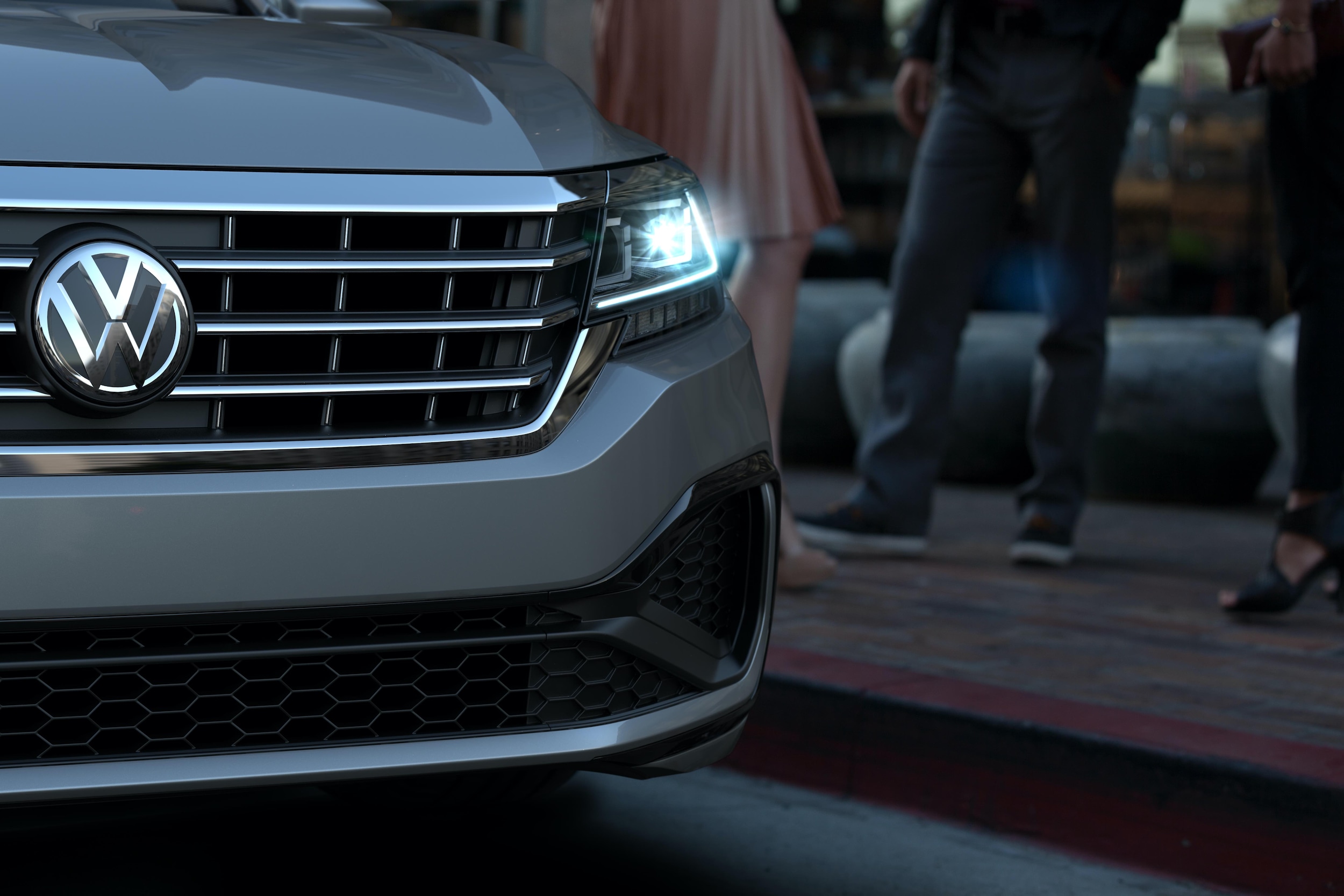 Volkswagen Passat: The Trade Wind
It's no wonder that the VW Passat for sale is named after a steadily-flowing wind given how reliable and consistent this car has been through the years. The trim options on the VW Passat include the S, SE, and R-Line. Each trim boasts user-friendly tech and entertainment features in addition to a standard safety suite. However, with each new trim, there are more and more exciting features to be enjoyed.
For the newest model years, Volkswagen has made considerable updates to the VW Passat in terms of convenience features. Each trim level introduces an easy-open trunk, remote engine start, keyless access, and available heated front and rear seats. The VW Car-Net mobile app is also available to allow you full control of your car from your pocket with remote commands, parking info, hotspot, family guardian alerts, and more.
Our VW Passat lease offers will also make the VW Passat's impressive technological appointments available to you. Most trims feature a glass-covered 6.3" touchscreen display. All versions come standard with Apple CarPlay, Android Auto, two front LCD monitors, an auto-dimming rearview mirror, and at least one 12-volt DC power outlet.
Volkswagen Jetta: The Jet Stream
After this car's original debut in 1979, it quickly became one of the top sellers not only for Volkswagen Auto Group but for the entire auto industry, at times. Its rise to success was swift thanks to the high-quality design, smooth handling, and adaptability of the sedan to suit a wide variety of drivers. The VW Jetta for sale is a common first-car choice for many drivers due to its expansive safety technologies and sheer reliability to withstand many years of driving under a wide variety of conditions.
Something that has allowed much praise to be shone onto the VW Jetta is its interior dimensions, especially the passenger room. The second-row head, leg, and shoulder room, respectively, are 37.2", 37.4", and 54". These numbers are incredibly impressive, especially when stacked up against other cars of the same class. Not only will the driver be comfortable with the convenience features, but passengers won't have to feel trapped in the VW Jetta's spacious cabin. Each trim on the VW Jetta (S, SE, R-Line, SEL, and SEL Premium) gives everyone plenty of space to go around.
By getting VW Jetta lease deals with us, you're getting great comfort options for your drive and your wallet. You'll melt in the buttery-smooth black leatherette seats, even more so thanks to the 8-way power-adjustable heated comfort sport seats. You'll also enjoy the dual-zone front automatic A/C, a modern & upgraded air filtration system, a leatherette steering wheel, and 60-40 front folding rear seats to increase your cargo capacity.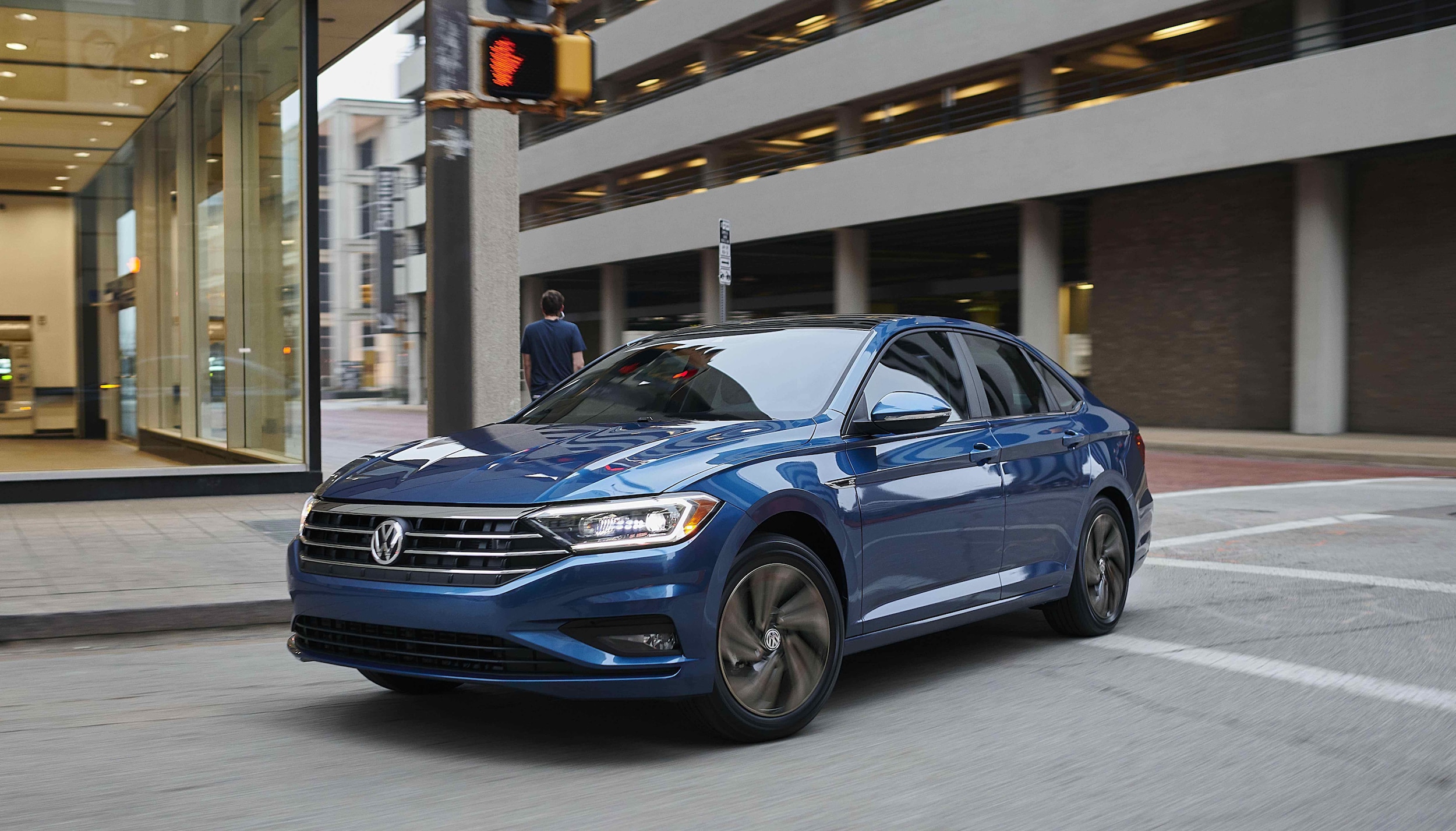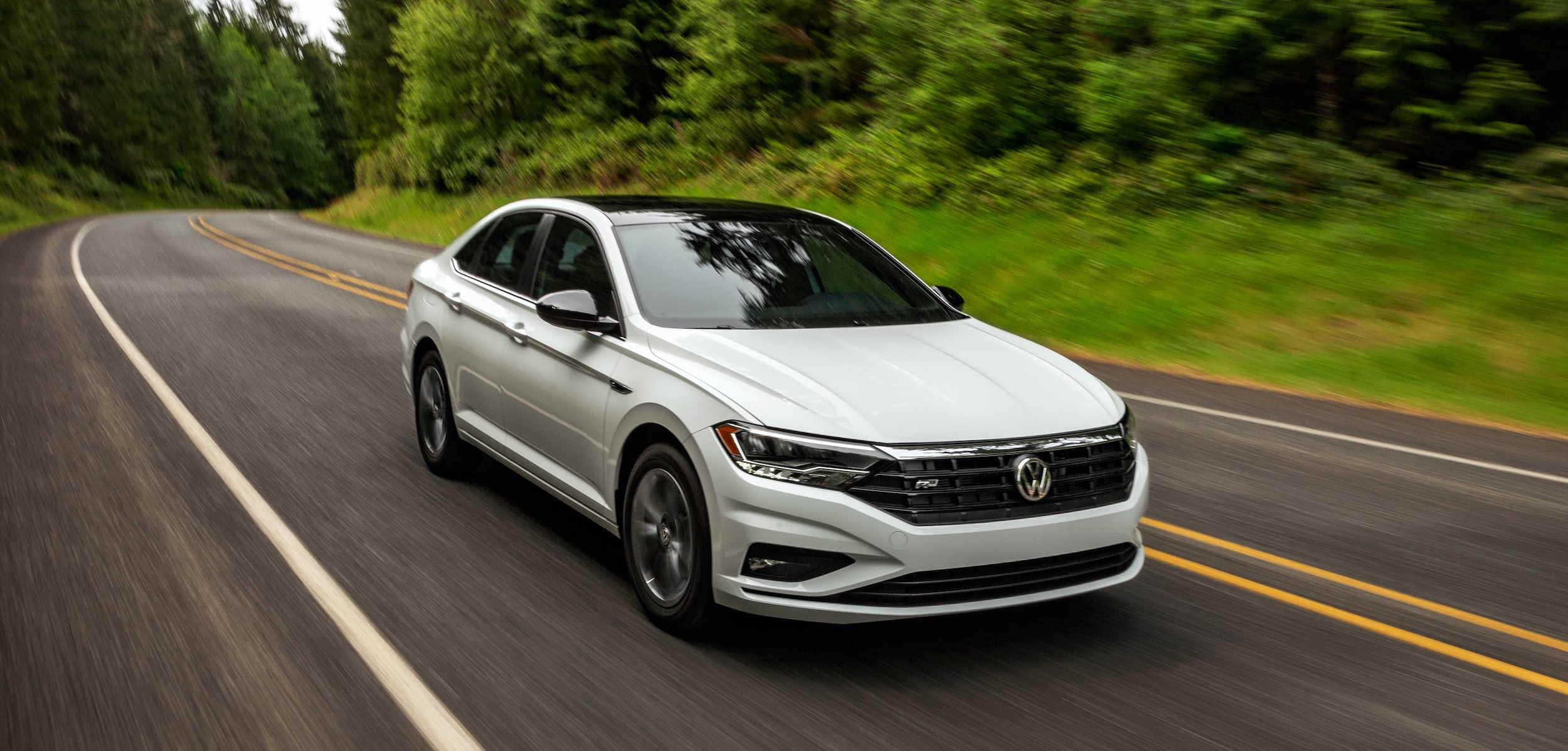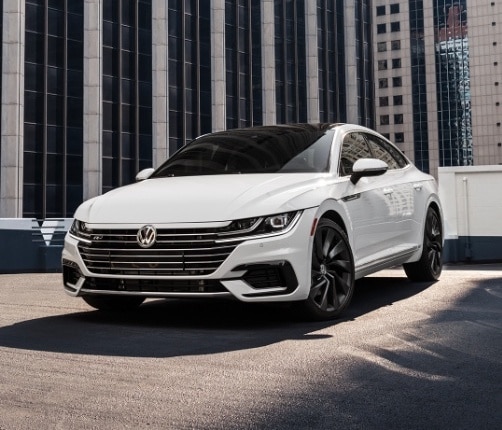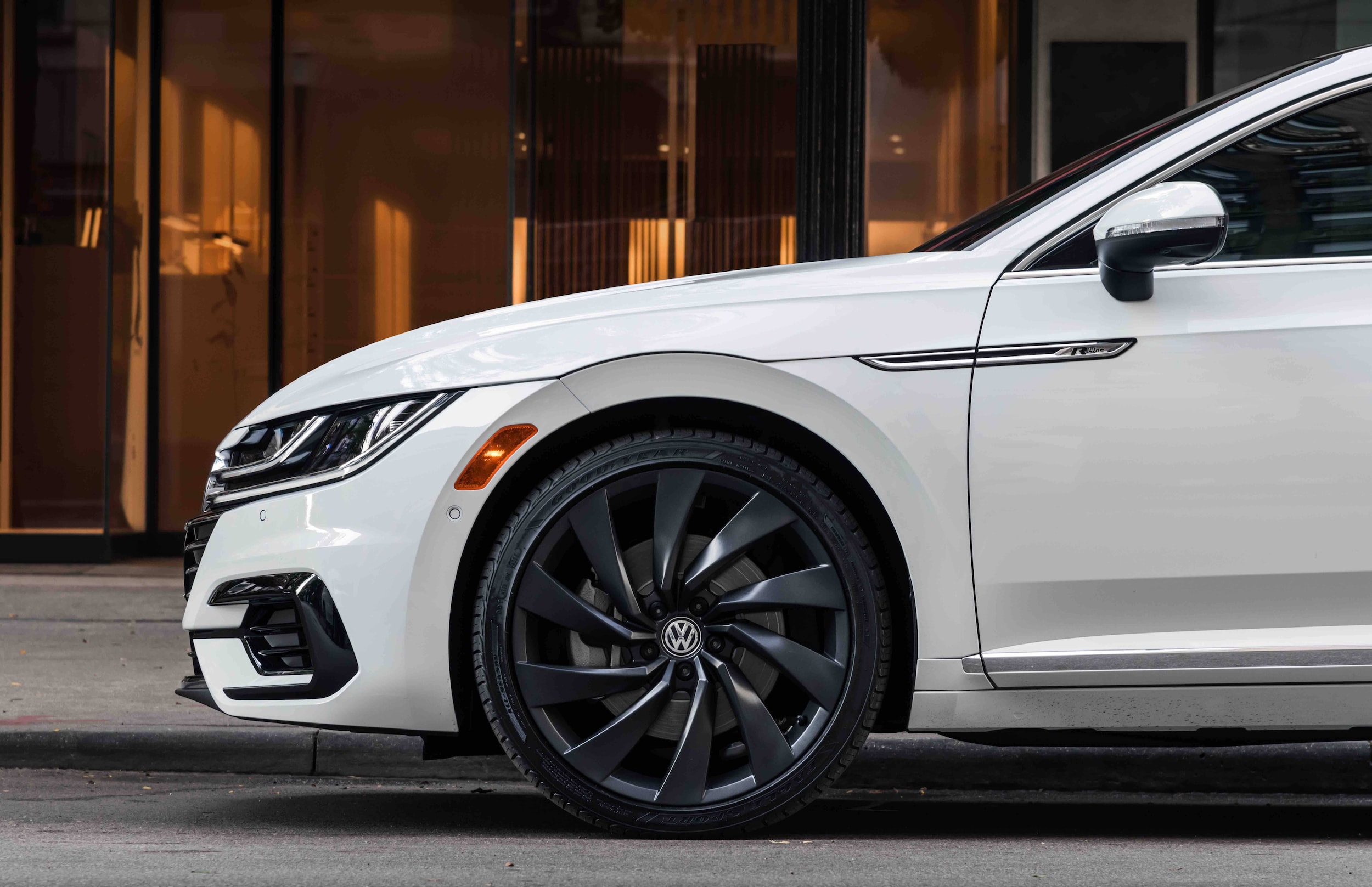 Volkswagen Arteon: The Artwork
Of all Volkswagen sedans for sale, the VW Arteon might just be the most beautifully-designed one, which is perfect given that its name is derived from the Latin word for "art." You don't want to miss the opportunity to make everyone on the road fully envious, right? That's why you should drive VW sedans in Atlanta, so everyone can see what an impressive sedan really looks like.
The VW Arteon for sale is a premium sport sedan, and it really looks the part. Its swooping sharp designs on the hood and tapered backend create a luxuriously-sophisticated look that might fool you into believing you're driving a much more expensive car. The VW Arteon has set the bar for future VW models, literally. The head of Volkswagen Auto Group's design team, Klaus Bischoff, has stated that VW cars going forward will borrow heavily from the VW Arteon's facial styling. This is a smart choice, too, given how popular and attractive that styling is.
The VW Arteon isn't all just appearances, however. It boasts an impressive powertrain that can give drivers up to 268 horsepower thanks to its 2.0L inline four-cylinder engine with a cast-iron block and aluminum alloy head. Front-Wheel Drive is also standard across each trim: the S, SEL, SEL R-Line, and SEL Premium R-Line. Other performance features include an eco function, start-stop system, and XDS Cross Differential System. So, if not for the looks, you'll want to get this car for the handling and performance.