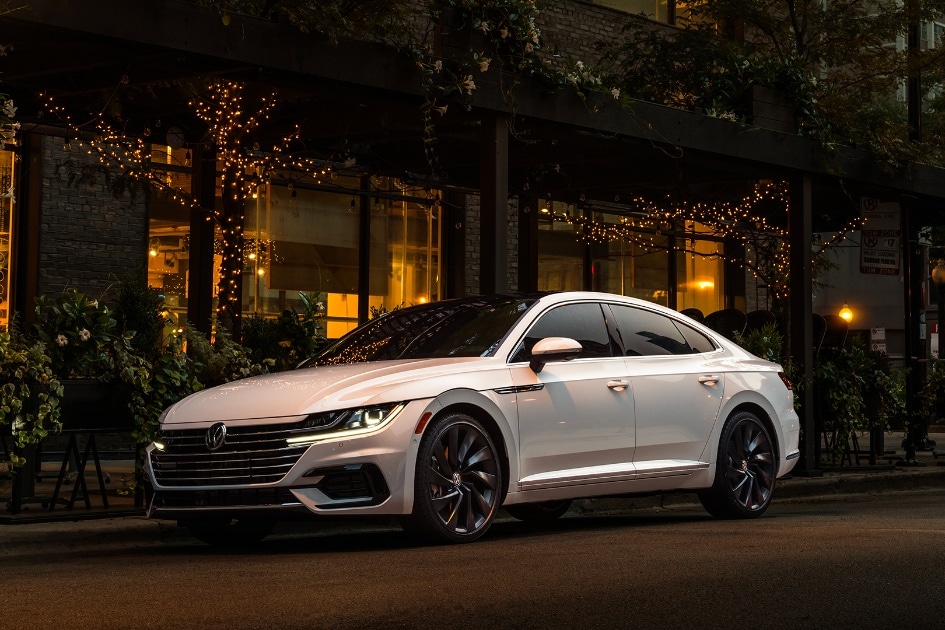 The New 2020 VW Arteon Sedan
The VW Arteon has a chic, stylish body that's a real eye-catcher. Featuring a spacious interior with plenty of cargo space in the rear hatch, it's a solid choice for drivers who want to have it all. With an MSRP of under $40,000 it's also an affordable option for many, particularly those who appreciate the avant-garde style. With both "brains and beauty" this four-door sedan includes a turbocharged four-cylinder engine with plenty of speed and fantastic steering feedback. 
Inside the Volkswagen Arteon sedan you'll find a cabin with more passenger space than you'd likely expect, making this vehicle more suitable for families than the 2020 Volkswagen Jetta. The details are simple yet stylish, resulting in an elegant vehicle just as suited to a weekend getaway to the mountains as a night out on the town. The latest Arteon includes both exterior and interior updates like front bumpers, brand-new wheel designs, and it showcases the Volkswagen's new logo. Every sedan now comes in Kings Red Metallic for those who really want a bold statement, and with the R-Line you can find Oryx White as well as Lapiz Blue.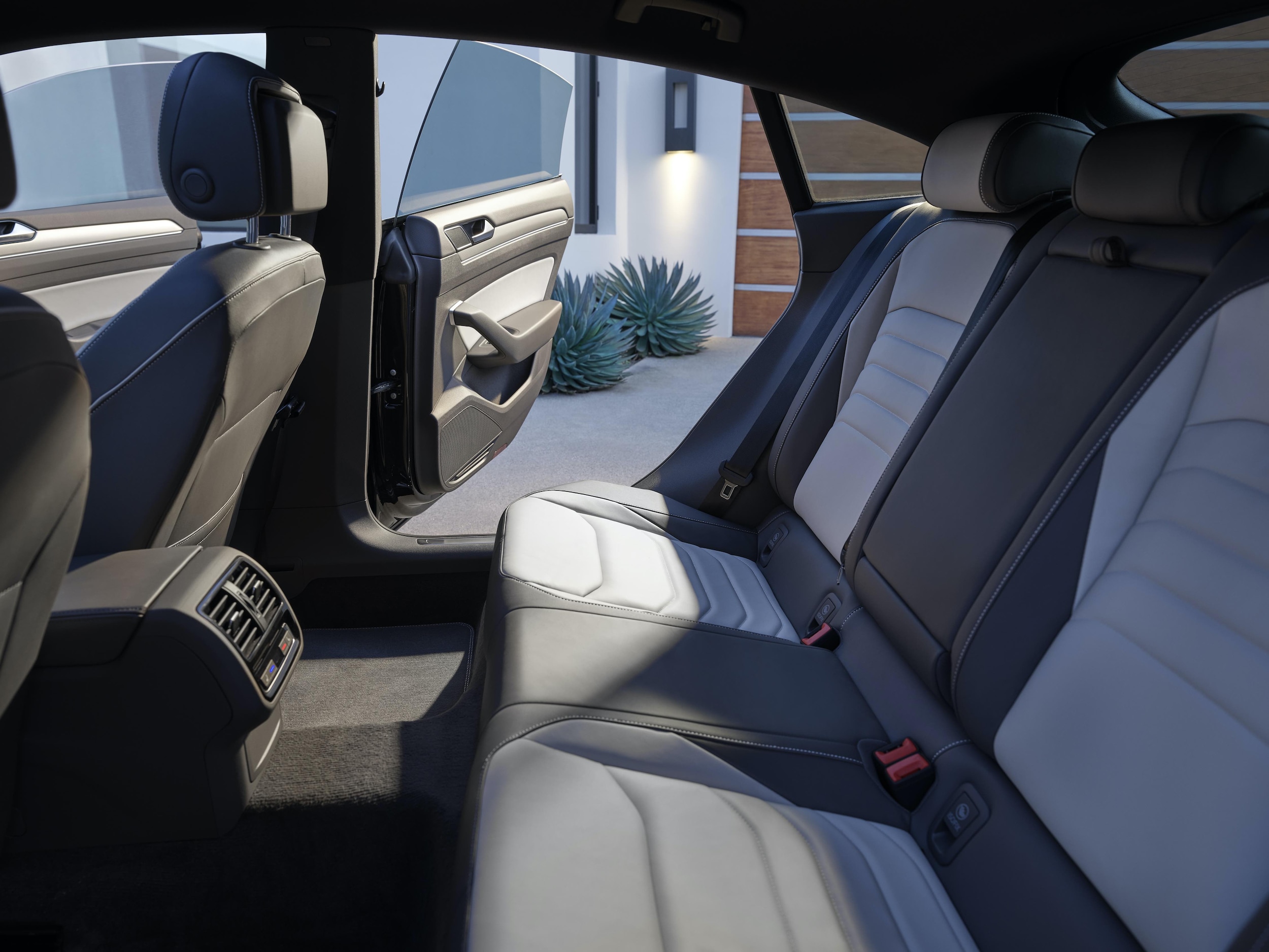 Is the VW Arteon a Good Car?
The VW Arteon sedan has even better materials than previous models, with the latest model featuring fully redesigned elements. This means thicker steering wheels that offer more distinction along with detailed air vents. There's touch-sensitive climate control in the latest Arteon as well as ambient lighting that is fully adjustable. A digital gauge cluster is now standard in the Volkswagen Arteon. Drivers can also now enjoy the most up to date infotainment software that includes a touchscreen and wireless Android Auto and Apple CarPlay making this Volkswagen sedan one of the most technologically advanced vehicles on the road.
For those who enjoy even more inclusions in their Arteon, both the SEL R-Line and SEL Premium R-Line have MSRPs in the $40,000 - $50,000 range. Many VW fans agree that the SEL R-Line has the best balance between must-have features and sheer style. With a lit-up light bar in the front grille and an even sportier bumper, you'll find everything you need for sportiness and classiness. Plus, the jazzier cabin's wireless charging station and soothing ambient lighting makes for an ideal "moving studio."
Is the VW Arteon Replacing the CC?
The 2020 Volkswagen Arteon isn't exactly replacing the CC, but more like upgrading some of its framework. It has more standard equipment than the CC ever had and weighs significantly more with an extra 286 pounds. The Arteon's all-wheel-drive also makes this sedan a more stable option. Drivers love the standard lane-keeping assist as well as the traffic-sign recognition available in the VW Arteon sedan, and you can always upgrade to the 4Motion all-wheel-drive for a little extra.
Under the hood, you'll find a 268-hp 2.0-liter four-cylinder engine that's turbocharged with an eight-speed automatic transmission. Various trim levels come with different wheels ranging from 18 - 19 inches. In test drives, the Arteon succeeds with a 6.1-second race to 60 mph. 
The powertrain is designed for optimal efficiency, and suspension dampers are adaptive, so driving styles are auto-adjusted. You can also manually select the style that best suits you including Comfort, Normal, or Sport. However, no matter which one you choose, you can count on the Volkswagen Arteon to be controlled and smooth. For those who love precise steering, the Arteon will remind you of the award-winning Golf GTI.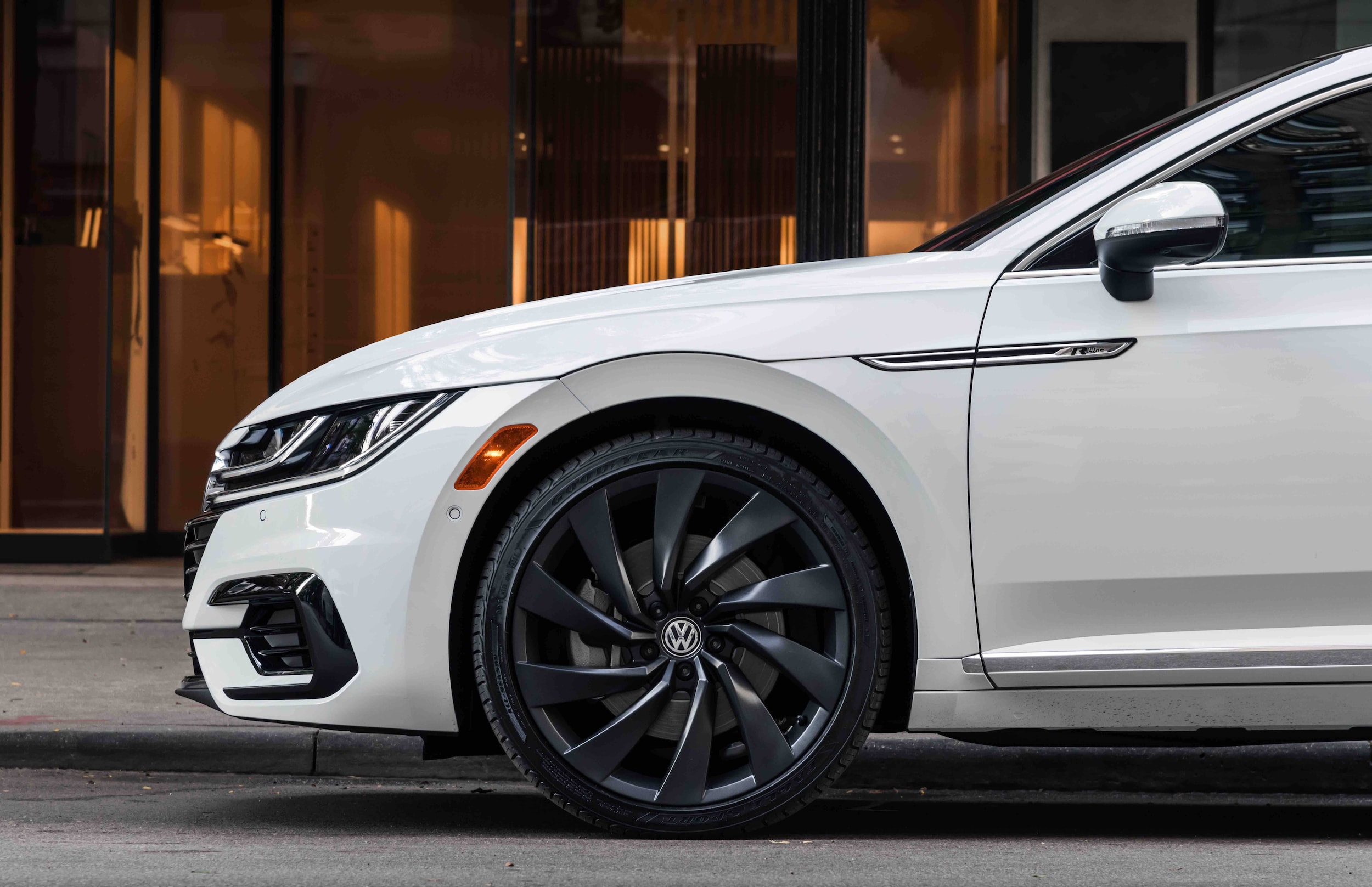 Ready to Give the Arteon a Spin?
As you can see, the Volkswagen Arteon is a stylish and competitive option for any driver. However, the only way to really tell if this is the new vehicle for you is with a test drive. Our showroom is open and practicing sanitation and social distancing measures so that you can check out the VW Arteon for yourself. Both VW fans and newcomers to Volkswagen alike have noticed the unmistakable Arteon, and it's already proving itself to be a hot contender with multi-award-winning models in the VW lineup.