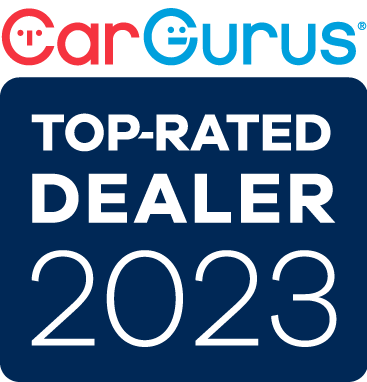 Jim Ellis Volkswagen of Kennesaw today announced that it has been named a 2023 Top-Rated Dealer by CarGurus (Nasdaq: CARG), the No. 1 visited digital auto platform for shopping, buying and selling new and used vehicles. The prestigious annual award is the longest-running program of its kind, honoring an exclusive group of dealers who consistently deliver exceptional customer service to car shoppers. Jim Ellis Volkswagen of Kennesaw achieved Top-Rated Dealer status by maintaining a minimum 4.5 out of five-star average rating and earning at least five verified customer reviews through the CarGurus platform in 2022.
"Like CarGurus, our Top-Rated Dealers recognize the importance of being a trusted resource in helping customers shop, buy and sell with certainty and ease," said Spencer Scott, executive vice president of sales and service at CarGurus. "We commend Jim Ellis Volkswagen of Kennesaw for continuing to raise the bar through reliable guidance and tools that support greater convenience and transparency for consumers."
"At Jim Ellis Volkswagen of Kennesaw, we pride ourselves on exhibiting the best of the best in customer service, and we are thrilled to be recognized as a CarGurus Top-Rated Dealer in 2023," said General Manager Michael McGregor. "This award acknowledges our entire staff's commitment to meeting and exceeding our customers' expectations day after day. Developing trusted relationships is central to our business, and we will strive to provide this same level of excellence in the years to come."
CarGurus invites shoppers to review and rate dealerships with whom they have interacted during their car shopping experience on the CarGurus platform. Dealer ratings and reviews are visible to the public on the site and help CarGurus provide the transparent experience that car shoppers have come to trust. Dealer feedback also factors into the CarGurus algorithm, which sorts and ranks vehicle deal ratings for shoppers based on a rich set of data points.