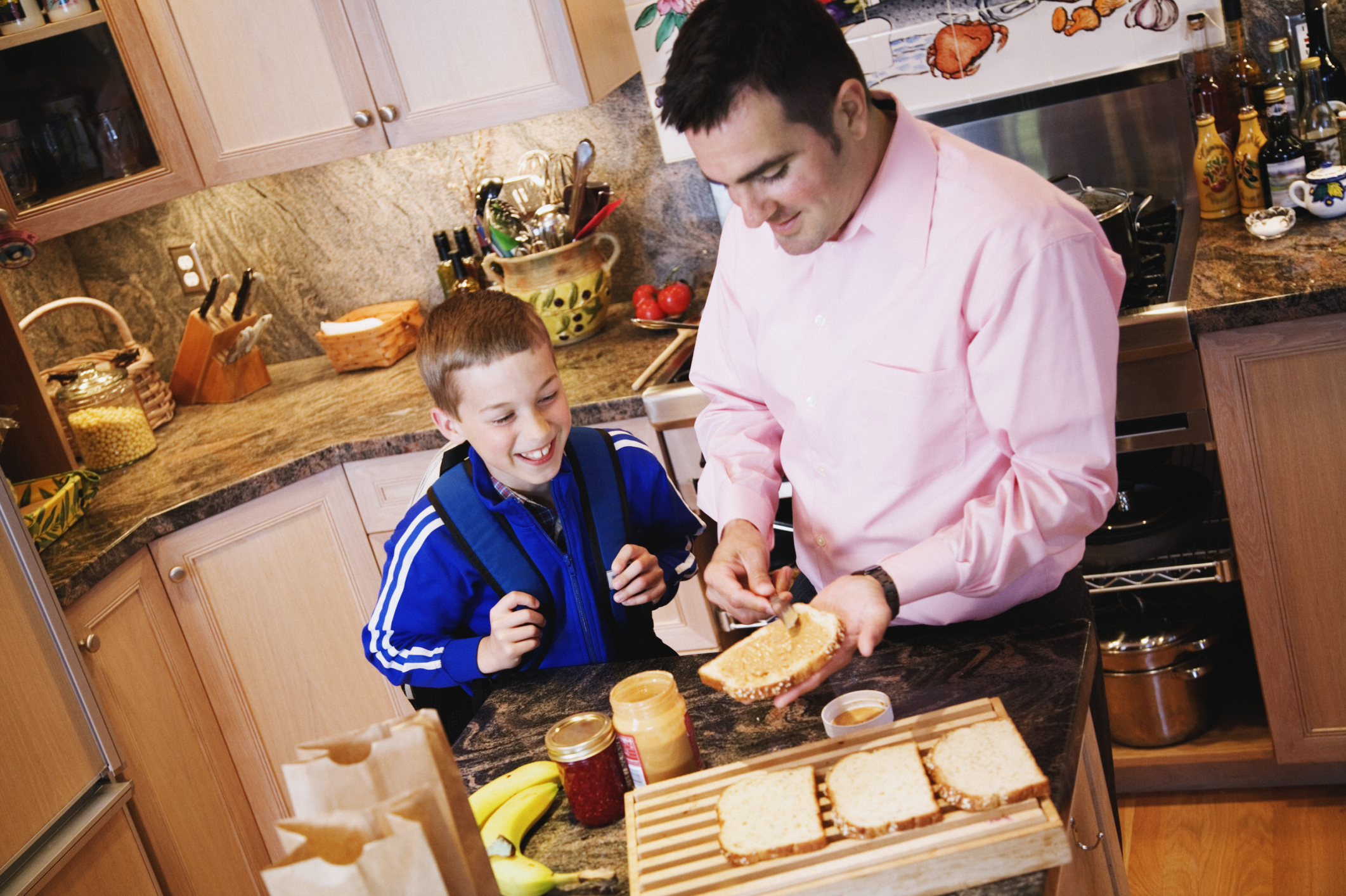 Are your children tired of the same old PB&J sandwiches for lunch? Are you looking for ways to liven up your child's lunch box and expand their palate? Don't be afraid to try different things or introduce new foods into your child's diet. Kids enjoy crazy combinations just like the rest of us: the stranger, the better.
Here are some ideas you can test-drive in your child's lunchbox (see what we did there?). Soon, your child will be saying goodbye to regular old PB&J and hello to fruits and veggies. Seriously. He/she will love it.
Liven up your sandwich go-tos by mixing things up a little. You can try a healthy sandwich like mozzarella and tomato on sourdough bread. Or try a cucumber sandwich with a flavored cream cheese such as chive. Take one of your everyday sandwich items and swap out a staple ingredient. Kick-up a ham and cheese sandwich by using a sharper, more interesting cheese like Gruyere or Jarlsberg. Or sub the ham with something like prosciutto or Serrano ham. You can even change up your condiments or breads with something like honey mustard or soft-wheat or oatmeal bread. You can also make any sandwich a little more fun by turning it into a wrap.
Most kids love spaghetti. Take an element from spaghetti, the meatballs, and send an Italian meal with your child in the form of a sandwich or wrap! Go even healthier and use ground turkey, which is 99 percent fat-free, instead of beef. You can trade out the marinara sauce with a yogurt sauce mixed with chopped cucumbers and dill. You can even switch up the usual sub roll for pita, it's more nutritious and something different.
Quesadillas are a go-to meal for many parents and a staple item on restaurant kid menus. While they are usually served hot, a quesadilla doesn't have to be served hot to be delicious. Make it a fun Mexican infused lunch by including avocado slices or guacamole, tomato and tortilla chips.
Serve up a sandwich in your own "Lunchables®" style by cubing up your own meat and cheeses and sending with sides like apple slices, grapes, celery, cherry tomatoes and/or pretzels. This serves up some of the best parts of a sandwich, minus the carbs and taking your child's mind off the normal sandwich and chips combo.
The key to keeping things lively in your child's lunch box is variety! Adding some variety keeps things fun and can also open your child up to expanding their food likes, while getting a variety of nutrients and vitamins they might not get by sticking to the same foods day after day. Best of luck to your family as you adjust to your back-to-school routine while trying to keep things exciting for your child!