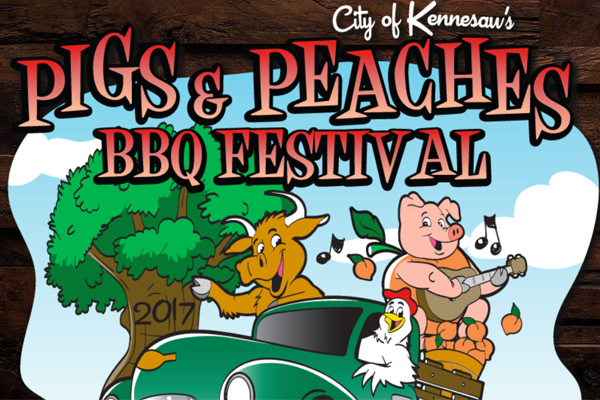 Jim Ellis Volkswagen Kennesaw Sponsors Pigs and Peaches BBQ Festival
Jim Ellis Volkswagen Kennesaw is fired up for the 17th Annual Pigs and Peaches BBQ Festival! Come to Adams Park in Kennesaw for two days of non-stop music, good eats, cold beer and a whole lot of fun the entire family will enjoy.
Stop by the Kids Zone to see your local Jim Ellis Volkswagen representative and the brand new 2018 Atlas Crossover SUV, it has enough room for the whole family. Then explore our VW Kennesaw Groovy Mystery Machine and take a turn at our bucket-toss game for the chance to win candy and amazing prizes! Leave with some goodies and groovy socks that will serve as a reminder that our Jim Ellis VW Kennesaw prepared to "knock your socks off" with our fantastic service!
We look forward to seeing you at this delicious festival with plenty of good-eats for barbecue lovers. What started as a backyard tradition 17 years ago has grown into a huge event with over 65,000 in attendance. We are proud to support this great event.
For more details, see below.
Date and Time:
Friday, August 25 from 6-10pm
Saturday, August 26 from 10am-10pm
Address:
Adams Park
2753 Watts Drive
Kennesaw, GA 30144
Admission is Free. No Pets Allowed.