The 2022 Volkswagen Jetta release date sparks renewed interest and redesign for this much-loved car for the people. Delivering high-end technology and renewed powertrain options, the 2022 Jetta continues to own the road where other sedans have seemingly lost their way. The 2022 Volkswagen Jetta release date is something you won't want to miss. Continue reading this page for all the specs and changes while keeping your eyes tuned to our VW Jetta lease specials. The new 2022 Jetta will be listed there sooner than you might think.
What's Led Up to the 2022 Volkswagen Jetta Release Date?
Let's take a walk down memory lane for a second — scratch that — let's blast down it with the all-new variable geometry turbo 1.5-liter that produces 158 horsepower. But you'll have to choose your transmission wisely. Will you opt-in for the aggressive six-speed manual or the seven-speed dual-clutch automatic? Decisions, decisions. For over 40 years, the VW Jetta has brought a sense of refined driving to the value-packed German-engineered driving experience. As if you didn't know, the VW Jetta gets its name from the German word for the jet stream. It should be no surprise that this fierce little sedan gained swift popularity among those looking to get the most out of their driving experience while spending a sensible amount in order to do it.
The ideals of value and performance (not to mention distinctive style) are still retained with the 2022 Volkswagen Jetta refresh. As you will see below, the new VW Jetta stays value-minded with a focus on enhancing what's been the most fun about one of the most recognizable nameplates in the Volkswagen vehicle lineup. Continue reading for the latest from your favorite brand.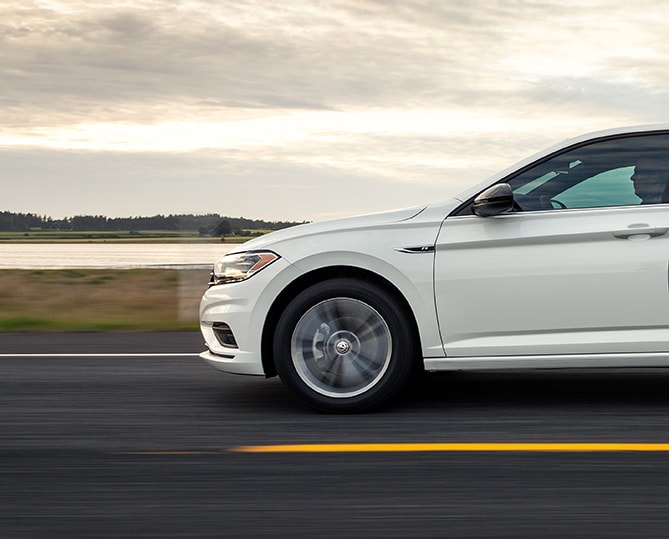 ---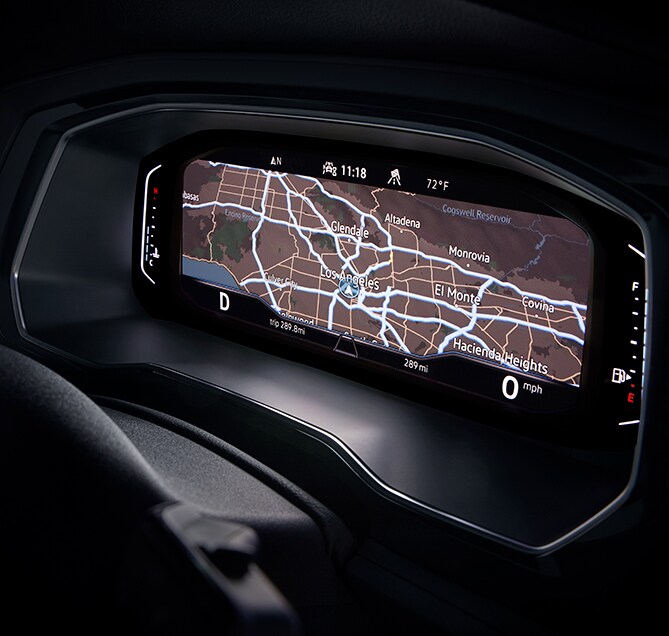 Achtung! The 2022 Volkswagen Jetta Interior Is Verbessert
If you're wondering what makes the 2022 Volkswagen Jetta interior better than ever, we'd have to say just about everything! With reasons to celebrate at every level, you're hard-pressed to choose a trim level that you won't love, including the:
2022 Jetta S
2022 Jetta Sport (replaces the R-Line)
2022 Jetta SE
2022 Jetta SEL
2022 Jetta GLI Autobahn
We know what you're thinking. When you're looking at several different trims within a model family, it's easy to feel like you're going to be missing out on the good stuff unless you start somewhere in the middle of the range. But not here! The 2022 Volkswagen Jetta release date also serves up a healthy heaping of standard interior awesomeness, including enhanced road visibility, redesigned seats, an aggressive shifter, a new steering wheel, standard VW Digital Cockpit (that's really cool, by the way), a larger 8-inch digital touchscreen infotainment system, new interior colors with contrast stitching, new cloth patterns, more storage, and a few surprises that we can't tell you about just yet.
---
The 2022 Volkswagen Jetta Facelift Is a Game Changer (And a Face Changer)
With so much renewed on the interior from space to design to technology, the 2022 Volkswagen Jetta release date would be incomplete without some meaningful exterior changes. Whether you prefer subdued and classy or dynamic and racey, the 2022 Volkswagen Jetta refresh won't disappoint.
LED headlights, LED DRLs, and LED taillights wrap the new exterior. Be on the lookout for an enhanced spoiler, a new diffuser, and a revised front end that helps the new 2022 VW Jetta look like it means business, even while standing still. The menacing facelift also includes a higher and more open grille and lower valance. Chrome accents and inlays are widened to echo the vehicle's impressive new posture. Three new exterior colors are introduced, including Oryx White Metallic, Kings Red Metallic, and Rising Blue Metallic. There are plenty of wheel options, including sparkle silver finishes, diamond cut finishes, and blackout packages.